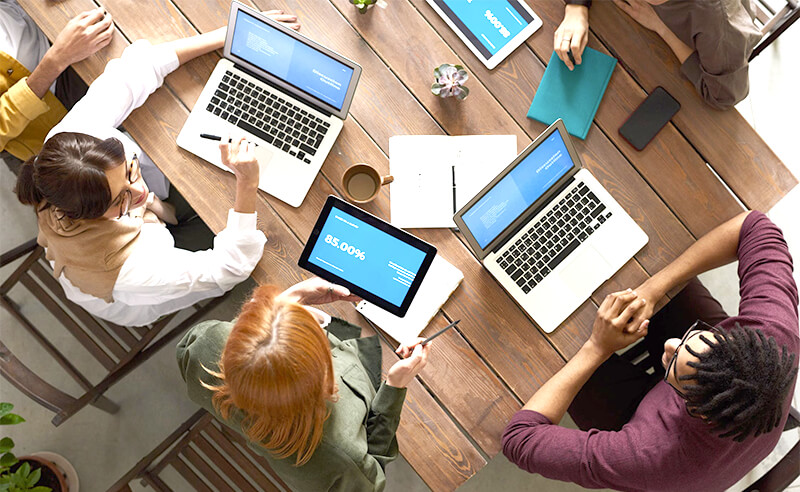 About
Dear prospective students: we offer an interdisciplinary online training program in data science, AI, and healthcare. You will learn about the role and applications of artificial intelligence in biomedicine. You will be able to identify the opportunities and challenges of implementing exciting new data-driven technologies in a medical environment. We will teach you how to analyze large, heterogeneous, and complex datasets representative of the healthcare sector, interpret the results and communicate them to the stakeholders. Our program focuses on state-of-the-art AI techniques, identifying current and possible future AI applications. The curriculum is practical and hands-on, emphasizing AI applications' ethical and social implications.
The master programme is completely online (80% in distance learning and 20% online but live). Required level of participation: 75%. Hence, it is a programme suitable for participants who are working while attending the xAIM master.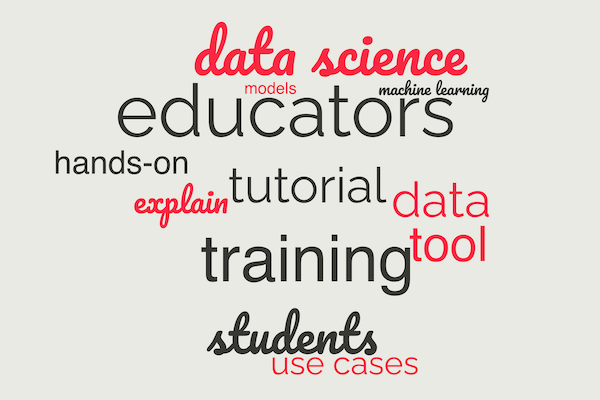 On Thursday, May 26, 2022, at 16:00 CET, partners at the University of Ljubljana will organize a webinar for educators who either use or are interested in using Orange Data Mining in data science training.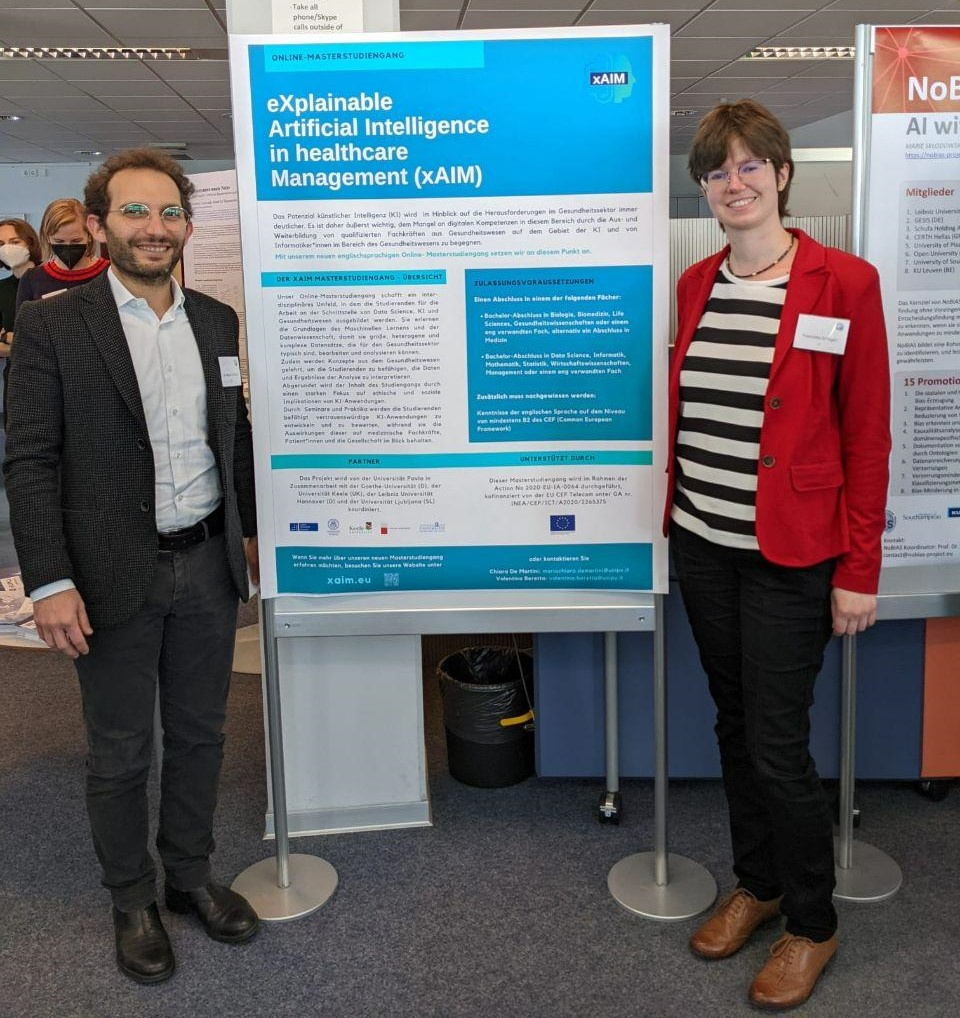 The Minister of Science of Lower Saxony Björn Thümler visited L3S on 27 April 2022. The occasion is the AI theme week, which follows the publication of Lower Saxony's AI strategy intended to help the topic of AI gain more attention.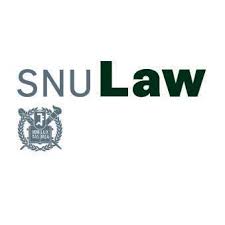 Professor Roberto V. Zicari was invited to give a guest lecture by Professor Heo, Seongwook, Professor of Law at the Seoul National University Law School.
Questionnaire
Are you considering applying to the xAIM Master? Please fill in our preliminary questionnaire: we would like to know more about you and your interests.
You can also get in touch with us to receive personalized consultancy for your master's application.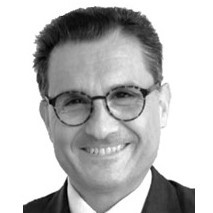 Giuseppe D'Ancona, MD, PhD
Chief of the Clinical Research Unit in Cardiovascular Disease, Senior Attending in Cardiology; Founder & Chair MAB, Neoolife, Inc.
Berlin, Germany and Pittsburgh, PA, USA
"The eXplainable Artificial Intelligence in Healthcare Management (xAIM) master is unique in its structure because it offers a series of exciting and innovative aspects, at different levels, for different professionals. The Master's has been built using a multidisciplinary approach that includes more European academic entities and professionals with different backgrounds. The multidisciplinarity allows more aspects of AI/Digitalization/Management in healthcare. "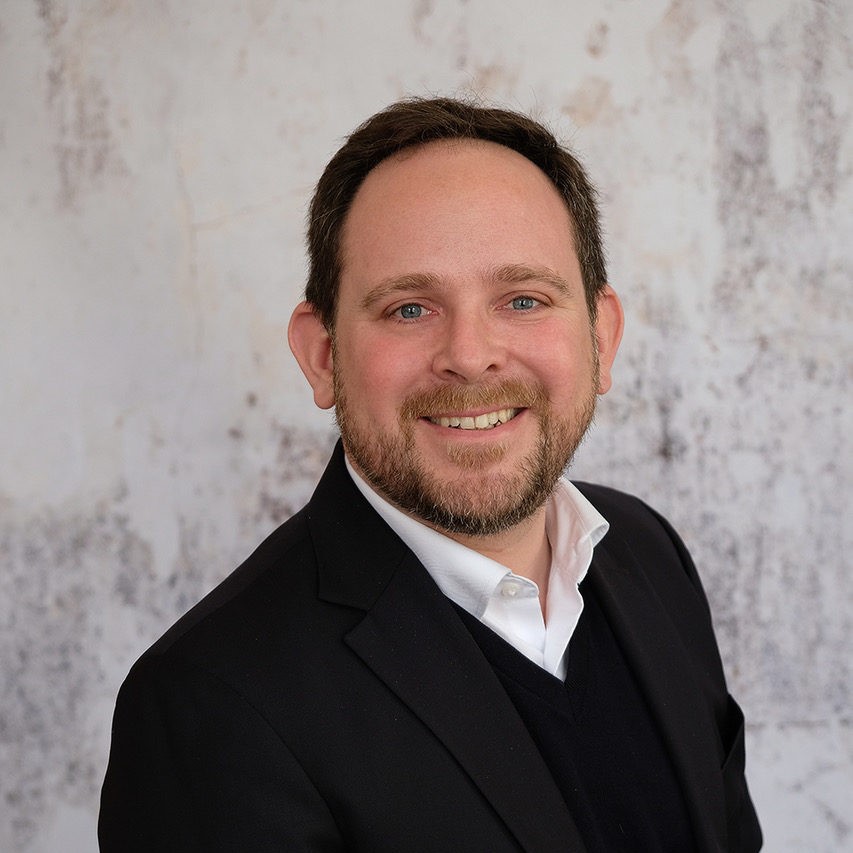 prof. dr. Andrej J. Zwitter
Dean - Faculty Campus Fryslân; Professor of Governance and Innovation, University of Groningen
the Netherlands
"The xAIM Master's program fills a crucial gap in the education field. It provides a future-oriented curriculum and prepares the students for upcoming challenges in the market place."